#business #entrepreneur #millennials #millennialtalk #liveplan #bizplan #callistecomm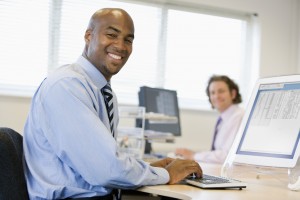 New York, N.Y. – Calliste Communications (Callistecomm) offers a comprehensive Business Plan Development service with a free initial consultation. After registering on the website, entrepreneurs can discuss their ideas, business goals, or existing business plan with a Callistecomm associate for free. There is no financial or contractual obligation during the free initial consultation.
"The free initial consultation is an introductory tele-meeting, or face-to-face meeting or video call where our associates can meet the entrepreneur and learn about their company or project", says Callistecomm founder, managing director and senior consultant Gerald Calliste Jr. Calliste Jr. adds, "It is important that we fully understand the entrepreneur's business goals, and assess any progress with the development of their company or project."
During the free initial consultation, the Callistecomm associate listens to the entrepreneur,  then offers an assessment with proposed options for entrepreneurs to either Get Started with Callistecomm services or not. If the entrepreneur chooses to secure Callistecomm's services, a recently added process to Get Started at Callistecomm is preapred, an overview-of-service (OoS) is drafted and an associate informs the entrepreneur of the costs to secure Callistecomm services. The entrepreneur is expected to sign off on the OoS and secure the service with a deposit. Upon receipt of the signed OoS and deposit a consulting agreement is drafted, delivered then received back by the Callistecomm associate to officially launch the service.
Calliste Jr. says, "Callistecomm is now an official marketing affiliate and consultant services affiliate with Palo Alto Software and offers LivePlan, the new cloud based business plan writing software. By entering into these affiliations we now offer entrepreneurs an option to pay on a monthly basis. The Callistecomm business plan development service enrolls the entrepreneur in LivePlan."
Drafting a comprehensive business plan is an essential part of every entrepreneurs road to success. Possessing a complete understanding of  business goals, competitors, market conditions and segmentation and financials is critical to avoid the many pitfalls associated with launching a new company or project. Some companies offer free guides but Callistecomm offers affordable management consulting from its experienced team and contracted professionals.
# # #
Calliste Communications (Callistecomm)
Callistecomm consultants are versed in business plan development, entertainment management of recording artists and performing artists and the business associated , strategic business development – locating the correct market to locate your business, foreign markets analysis, outsourced project management to manage custom software development with programmers in foreign countries to your domestic country.
Media & Public Relations
For more details contact:
Email [email protected]
Get Started: [email protected]
Twitter: @Callistecomm