#businessplan #bizplan #business #consulting #entrepreneur #millennial #liveplan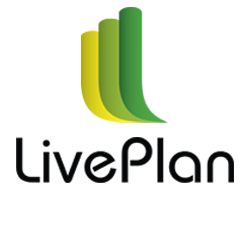 New York City, N.Y. – On March 30, 2015 Calliste Communications (@Callistecomm) became one of Palo Alto Software's new marketing affiliates and consultant services affiliates and officially offers LivePlan the best business plan writing software.
With this addition Callistecomm has made it easier for entrepreneurs to take advantage of its Business Plan Development consulting service.
Through its services, Callistecomm offers entrepreneurs an experienced business coach who assists in the development of the entrepreneur's business plan. The Callistecomm associates listen to the entrepreneur and offer solutions. By using the latest technology, LivePlan business plan writing software and keeping with Callistecomm's unique selling proposition "Affordable Management Consulting", Callistecomm offers monthly consulting plans to qualified registrants and is positioned to assist entrepreneurs to succeed.
In addition to the Callistecomm Business Plan Development service the entrepreneur receives an annual subscription to LivePlan. LivePlan assists the entrepreneur to develop her or his business plan with new productivity and efficiency tools. Some of the best LivePlan features are Automatic Financials, QuickBooks & Xero Integration, Multi-Device Functionality, Access Anywhere – Anytime, Collaboration Tools, Secure & Confidential, Performance Dashboards, Benchmark Data and many more features.
"We understand a business owner can draft a business plan on their own" says, Callistecomm founder, managing director and senior consultant Gerald Calliste Jr. "In my experience business owners need a business coach to guide them through the process. An experienced professional to formulate ideas into processes that work within the business plan structure." Calliste Jr. adds, "LivePlan offers an easy way for the entrepreneur and business coach to collaborate, share information and develop a comprehensive business plan. A winning combination."
To get started, after the entrepreneur registers on the Callistecomm website, Callistecomm offers entrepreneurs a free initial consultation. The free initial consultation is an opportunity for Callistecomm associates to meet the potential client and learn about their company plans or project. There is no financial or contractual obligation for the free initial consultation. Once the entrepreneur decides whether they will secure Callistecomm services, an overview-of-service (OoS) is prepared and sent to the entrepreneur to insure both sides completely understand the scope of work to be performed. If all is in order, the entrepreneur signs off on the OoS and makes a deposit. Upon receipt of the deposit and signed OoS the Callistecomm associate sends the entrepreneur an official consulting agreement. Upon receipt of the fully endorsed consulting agreement the entrepreneur is then paired with a business coach and the service is underway.
Callistecomm can work with clients located anywhere around the globe. The company has representation in United States of America, United Kingdom, China, India, Vietnam and Lithuania. Many languages are spoken by Callistecomm associates so professionally translating documents to a desired language is easy.
Callistecomm also appreciates its clients privacy and confidentiality is a priority at the company.
# # #
Calliste Communications (Callistecomm)
Callistecomm consultants are versed in business plan development, entertainment management of recording artists and performing artists and the business associated , strategic business development – locating the correct market to locate your business, foreign markets analysis, outsourced project management to manage custom software development with programmers in foreign countries to your domestic country.
For more details contact:
Calliste Communications
Media & Public Relations
Email [email protected]
Get Started: [email protected]
Twitter: @Callistecomm