New York, N.Y. – Millennial Entrepreneurs are always running to catch a ride, to grab a bagel and cream cheese, a smoothie, a latte or running to the gym or daycare.
Great! Now receive all your business calls while you are on the go and maintain a level of safety and security with eVoice professional mobile office and virtual receptionist. ↩ Click any ↪ eVoice hyperlink for the eVoice free offer.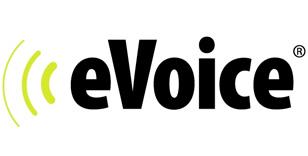 Try eVoice for free. The first 30 days are free. Promote your brand with a toll free number (or local number) and route calls to a number of your choice, keeping your personal mobile number private. Set your eVoice dial out number caller-ID, to display your eVoice number and not your mobile number.
You want to win and close your deals. Beat your competition to the deal. Add an additional layer of professionalism to your brand marketing strategy with an eVoice number.
Callistecomm uses eVoice with multiple virtual auto attendants and extensions. Callistecomm's team members can have their own extensions and Dial-by-Name Directory, a toll free number or local number that rings directly to their mobile or home line and Voicemail-to-Email. Making it very convenient for them to virtually work from anywhere.
Entrepreneurs keep your personal mobile number private and block any unwanted calls… just try the 30 day free trial eVoice professional mobile office and virtual receptionist.
Every Entrepreneur should use eVoice.
Great features include and are not limited to ….
After Hours Greeting, Answering Rules, Auto Attendant, Call Blocking, Call Forwarding, Call Logs, Call Notification, Call Queuing, Call Routing, Call Scheduling, Call Screening, Call Transfer, Caller ID, Click to Call, Conference Calling, Dial-by-Name Directory, Direct Dial Numbers, Do Not Disturb, Extensions Inbound, Fax Inbound, Text Messages, Greetings, Hold Music, Hosted PBX, International Forwarding, Local Phone Numbers and much more.
eVoice operates in the cloud. With no software to download eVoice is quick to set up and start using.
If you decide to keep your eVoice number start off with the $9.99 a month plan (plans vary in size …so see eVoice site for plans details).
Callistecomm founder and managing director, Mr. Jerry Calliste Jr. says, "I love using eVoice. Since I use my mobile number for everything, I did not know whether I was receiving a personal call or business call until I answered the line. Now I see my eVoice toll free number or my private direct dial number and know right away, 'I have to take this call, it's a business call.'"
Calliste Jr. says, "In eVoice, I easily set my work days and hours using the Time Based Call Routing feature and at the end of my business day my calls go to voicemail, our support team or wherever I direct the calls."
For Millennial Entrepreneurs and single moms with home based businesses or the sales executive on the go. eVoice mobile office and virtual receptionist is affordable, easy to use and helps you stand out from your competition.
Enjoy!
(Notice: Callistecomm is an authorized affiliate of eVoice®. eVoice® is a registered trademark and service of J2 Global, Inc. Plans and offers are subject to change at anytime. See related eVoice® agreements for details).
©2016 Callistecomm.com All Rights Reserved.